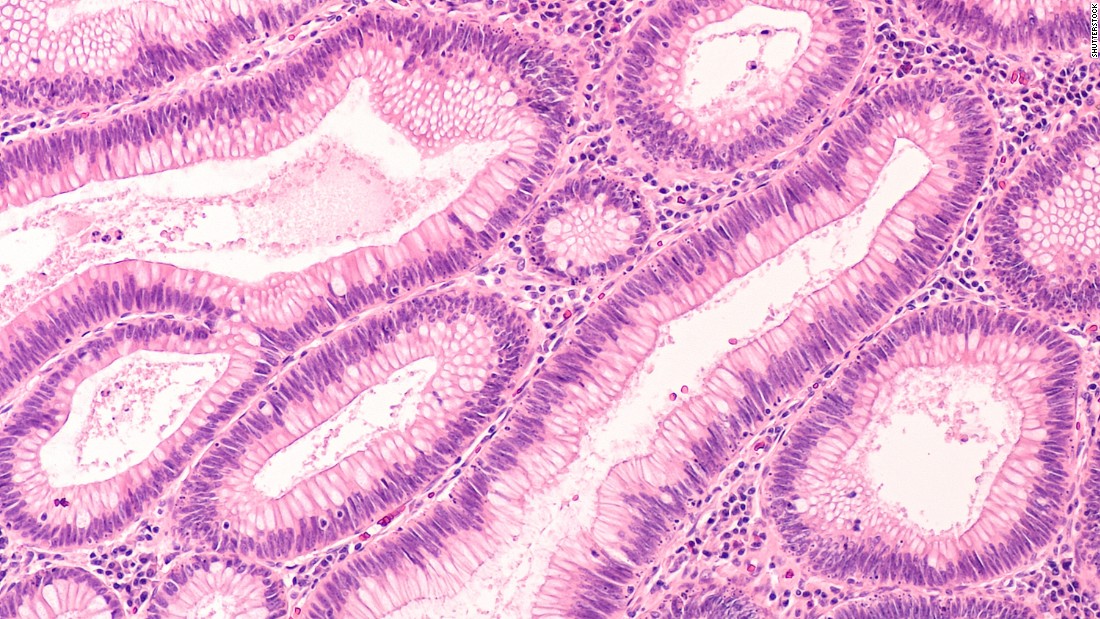 (CNN)Colon and rectal cancer rates are rising sharply for Americans under 55, according to a study published today.
Someone born in 1990 would have twice the risk of colon cancer and four times the risk of rectal cancer at the same age had they been born in 1950, according to researchers at the American Cancer Society and the National Cancer Institute.
Because routine screening is generally not recommended for most
people under 50
, these cancers are often found in more advanced stages, too.
"What we found was pretty surprising," said
Rebecca Siegel
, an epidemiologist at the American Cancer Society and the lead author of the study.
Siegel added that the surge of younger diagnoses contrasts with the overall trend of colorectal cancer, which has been dropping for several decades. However, this progress is driven by older adults who have benefited from regular screenings, including colonoscopies, that may pick up growths before they become cancerous, she said.
The American Cancer Society is reviewing colorectal cancer screening guidelines, a representative confirmed.
But physicians Siegel, Chang and Welch do not think that a major change in screening guidelines is imminent without more research.
Until then, he said, one measure may be more important that reconsidering screening guidelines: raising awareness among patients who may ignore their symptoms and among doctors who might not consider cancer in their younger patients.
That is where cancer advocate Rosen has dedicated her career.
"Who would've thought that going through cancer would've helped me figure out want I wanted to do with the rest of my life?" she said.
"The more (awareness) we have, the more young adults will see it and think about what's going on with them — and hopefully get screened," she said.
Read more: http://www.cnn.com/2017/02/28/health/colon-cancer-rectal-cancer-risk-young-people-study/index.html