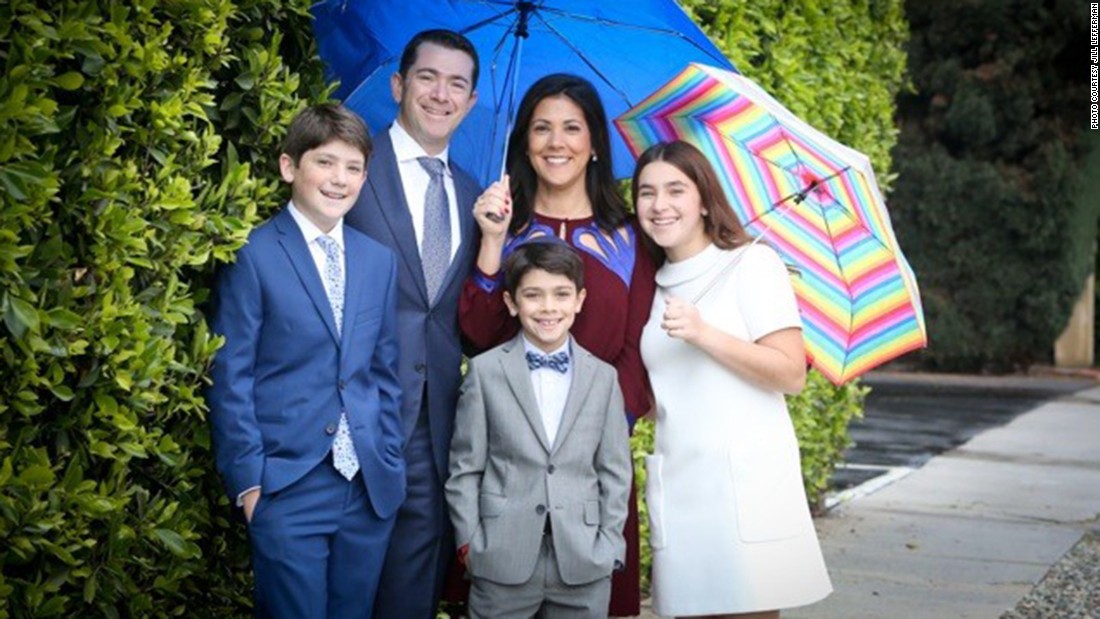 (CNN)When Jill Lefferman received a breast cancer diagnosis six years ago at age 39, her biggest concern was maintaining a normal life with her husband for the sake of their three young children. Part of that included an effort to retain her hair, even though the chemotherapy drugs required to battle her cancer would most certainly cause hair loss, according to her doctor.
"I lost my mother-in-law to cancer and was very aware of how our last memories of her were her not looking like herself and not the way she'd want to be remembered," Lefferman said. "It was terrifying to me that my kids would possibly have this frightening image of me be the last one if I didn't survive, and I was just determined that they wouldn't have that experience. I did everything I could in every way to normalize life for them and make it as untraumatic as possible."
At the time, Lefferman's doctor had just returned from an annual breast cancer meetingwhere there was a presentation on cold caps. She told Lefferman that it might be an option to help her maintain her natural hair, although she didn't know anyone who had tried it. Lefferman had looked into wigs and even purchased one, but she wanted to keep her own hair if possible.
"There are several foundations that will provide financial assistance for patients," said Dr. Mario Lacouture, one of the study authors and director for the Oncodermatology Program at Memorial Sloan Kettering Cancer Center in New York. "I hope that as more people use these and they become standard of care, the prices will go down, and insurance carriers will cover some or all of the cost."
Proceeding with caution
However, Dr. J. Leonard Lichtenfeld, the deputy chief medical officer for the American Cancer Society, wants patients to know the full details of the scalp cooling devices studies before they rush to try them. He offered his thoughts
online
after the studies were released.
Although cooling the scalp is not a new idea, the technology is, even if it is still time-consuming. It is limited to breast cancer patients, who have to wear the cap 30 minutes before chemo, during the entire chemo treatment and for 90 to 120 minutes afterward. And the danger of cancer returning in the scalp is real. Only time will tell for the women who participated in the study, he said.
But the key point Lichtenfeld made involved the different types of chemotherapy.
"There are several different types of chemotherapy regimens that are used to treat breast cancer, including drugs called taxanes (which cause hair loss) and anthracyclines (drugs which are notorious for causing rapid and virtually complete hair loss)," he wrote. "And guess what: in one of the studies — the one with the higher success rate — none of the women received anthracyclines.
"That's important because it relates to how we set expectations for women in this situation. It means that if an anthracycline-type of drug is used, the results may not be what a woman could expect based on these studies, and how they're reported. Treatment for breast cancer is difficult enough. Having hopes dashed just adds to the difficulty."
He urged health care providers to properly educate their patients about the reality of this option, including the fact that in about half the women the results probably won't be as good as anticipated.
Read more: http://www.cnn.com/2017/02/17/health/breast-cancer-scalp-cooling-prevent-hair-loss/index.html