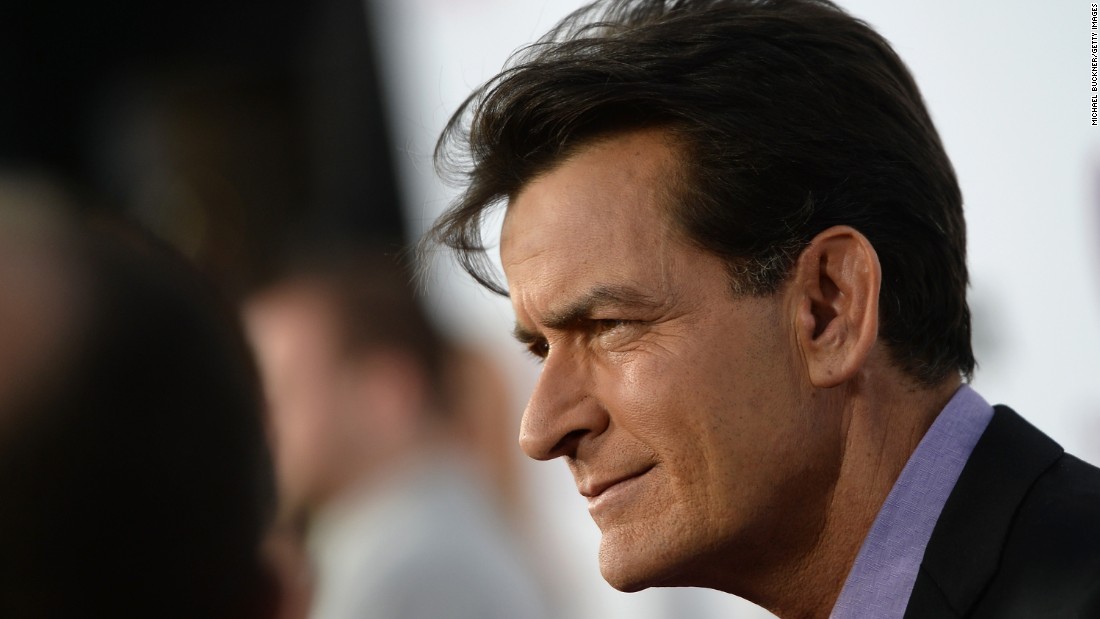 (CNN)When celebrities speak, it seems, the world listens — even when it comes to personal and public health.
About the same time, "in record numbers, people were going online, seeking out information on what the signs of HIV are, on how to find and appropriately prevent HIV with devices such as condoms and also how to get tested,'" Ayers said. "We've seen this … many times over."
Therefore, Sheen's disclosure was an example of how — without the celebrity or public health leaders calling for action — the public appeared to still respond based on health information that was widely known, Ayers said.
"When Magic Johnson made his disclosure, there wasn't a similar reaction. There couldn't be, because people didn't know what to do," Ayers said.
"Remember, people (were)asking, 'Can he play basketball?' 'Can I shake his hand?' There wasn't this trove of information about HIV, HIV prevention and HIV testing. When Sheen disclosed, there was this trove of information," he said. "We saw people seeking out information on the signs of HIV, HIV testing and how to prevent HIV by using condoms. We saw this trilogy of reaction that is fairly consistent with what public health has been promoting for 20-plus years."
Kosenko led a study in which 229 women were surveyed immediately after Jolie's announcement to undergo a double mastectomy. Researchers looked at whether Jolie influenced the women's genetic testing intentions.
"We rely heavily on friends and family for health information, and we tend to see certain celebrities as friends. Unfortunately, we do not share the same resources as these famous 'friends,' which impacts our ability to follow celebrity health advice," she said. "For example, at the time of Jolie's announcement, the genetic tests she underwent were prohibitively expensive for the average American."
There are examples of celebrities having a potentially harmful influence on public health too, said Hoffman, director of the University of Ottawa's Global Strategy Lab.
"The most prominent example of harm would be, in my mind, Jenny McCarthy," Hoffman said.
The American actress has been a vocal autism activist, spreading concerns that autism might be associated with childhood vaccines.
"I'm not for starting an epidemic of another disease. We just want there to be some type of conversation," McCarthy said.
"We're not an anti-vaccine movement. We're pro-safe-vaccine schedule. Until we have that conversation, people are going to think it's an anti- and pro- side," she said.
"Everyone should ask questions, but I'm certainly not against them," she said on the show.
CNN reached out to McCarthy's reps, but requests for comment were not returned.
"She is actually recommending practices that are unhealthful and potentially dangerous," Hoffman said about McCarthy's stance on changing vaccine schedules or sometimes not vaccinating at all.
"Recommending to people not to vaccinate their children means not only are the children being subjected to unnecessary harm, but many others around those children who might not be able to get vaccinated for legitimate reasons are put at an additional risk ask well," he said. "It's not only unfair to the children who aren't being vaccinated, but also to the many people who can't be vaccinated, who interact with those children."
Public health experts also have accused actress Gwyneth Paltrow of spreading some questionable health tips through her lifestyle blog, goop.
In a written statement, goop spokeswoman Noora Raj Brown described the website as pushing "new ideas into the conversation" in health and wellness.
"We have a disclaimer on the bottom of every article that states the purpose is to highlight alternative studies and induce conversation. It's not a substitute for professional medical advice, diagnosis, or treatment. The views of the experts profiled don't necessarily represent the views of goop," the statement said.
"In many cases, there are opposing opinions on issues — like the jade eggs for example — and our role is to service the conversation," Brown said.
"Gwyneth Paltrow's messages, it's mostly that she's recommending practices that don't work," Hoffman said. "The biggest harm is the loss or waste of money and the misplaced attention away from practices that actually work."
"Do celebrities have an impact on health outcomes? We know they do. … There's so many studies out there that have demonstrated that when celebrities either give helpful or harmful advice to people, it's routinely followed," Hoffman said.
"I do blame celebrities, because they need to recognize the impact they can have and the potential harm that can result from it," he said. "I definitely blame those who are spreading misinformation."
"In marketing literature, they talk about a halo effect around celebrities, whereby people have a very positive view of celebrities, and when celebrities endorse a product or recommend a particular health practice, it transfers their golden glow from the celebrity to the products or practice," Hoffman said.
"In economics literature, there's recognition of something called signaling, which is whereby in a marketplace filled with competing ideas, people are constantly looking for a shortcut in order to identify which products or practices they should be following, and so a celebrity endorsing a product provides a cognitive shortcut to an otherwise very complicated decision," he said. "There is increasing recognition of the role of social networks, and there's few people who have bigger social networks than celebrities. Just think of the number of Twitter followers some celebrities have cultivated."
However, Ayers, author of the latest study, said it might not be that complicated.
"It's not so much about a celebrity effect," he said, adding that when celebrities speak out about health-related issues, it may resonate because they are speaking as humans with just as much vulnerability to health impacts as anyone else.
"Typically, public health uses top-down strategies. The most effective messages are believed to come from the experts, 'from the top.' The people who know the most about the subject, the people who are paid to sit around and think about the subject," Ayers said.
"It turns out, though, that if you look at the Sheen effect and if you look at these other examples of organic media events … that's not the case. These messages, they come from the bottom; they come from ordinary people. People who aren't health experts. Sheen might be a celebrity, but he's not a health expert. Angelina Jolie is not a health expert," he said.
All in all, Hoffman said, public health officials could work with celebrities to harness their fame to spread evidence-based health information and mitigate the spread of misinformation.
Ayers said he saw public health officials utilize the power of Sheen's celebrity in real time, not during but after his HIV announcement.
"It turns out that actually because of our study, we got to see those things happen. When we published our study, a few weeks later, Charlie Sheen began speaking out about HIV prevention, particularly condoms, and he cited our study as one of the reasons for doing that," Ayers said of the study on Google searches. "We also saw several leading organizations in HIV prevention begin to use Charlie Sheen's disclosure as a way to promote HIV prevention."
Hoffman said it would be beneficial to see more examples of celebrities and public health leaders working together in the future.
"I think there probably are a lot of celebrities who want to do good and would be open to the idea of working with public health officials to do good," he said. "We just need to still figure out the best way of doing that, in terms of what would be most effective."
For now, to make informed health decisions, Dr. Georges Benjamin, executive director of the American Public Health Association, offered some guidance in an email.
"Get a second opinion," he wrote. "Trust but verify celebrity statements from trusted health sources like the American Cancer Society, the Center for Disease Control and Prevention, APHA, American Academy of Pediatrics" and others.
Read more: http://www.cnn.com/2017/05/18/health/celebrity-health-charlie-sheen-study/index.html