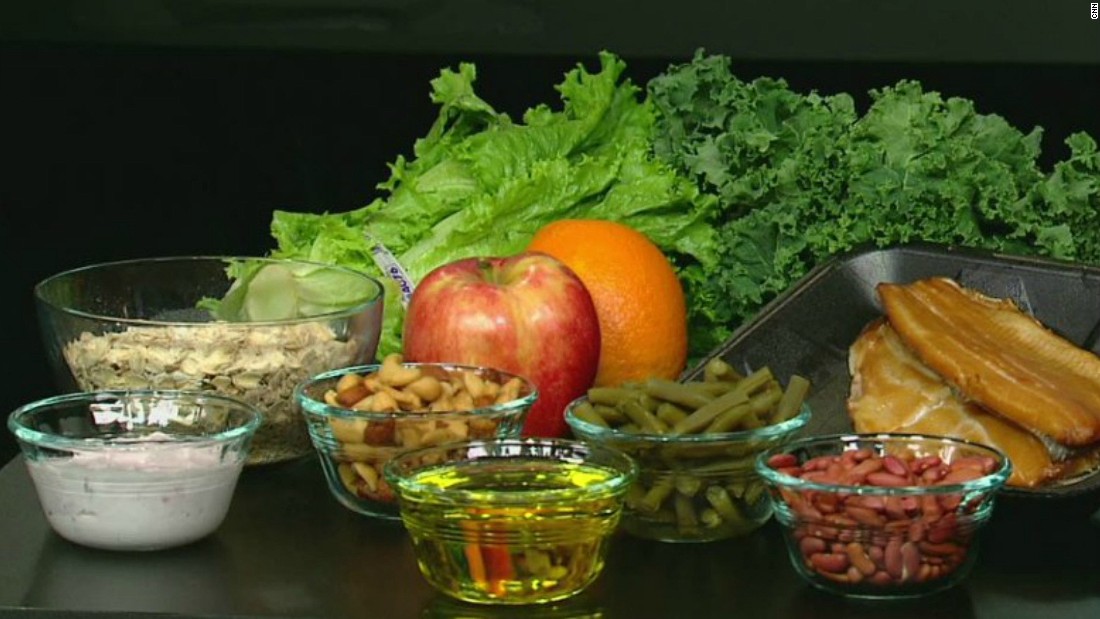 (CNN)A study published in the International Journal of Cancer on Monday suggests that the Mediterranean diet may reduce the risk of estrogen-receptor-negative breast cancer, a postmenopausal form of the disease with a poor prognosis.
The study, which was conducted in the Netherlands, followed 62,573 women ages 55 to 69 who tracked their diets for more than 20 years starting in 1986 as part of a cohort study. During the study, 3,354 participants developed breast cancer. After excluding cases based on a history of cancer or incomplete dietary data, research analyzed 2,321 breast cancer cases.
The researchers found that post-menopausal estrogen-receptor-negative breast cancer was 40% less prevalent in those who adhered closely to the Mediterranean diet.
"Diet is a significant factor in preventing breast cancer as it is one of the most modifiable lifestyle changes that women can undertake to prevent breast cancer," said Dr. Sandhya Pruthi, a professor at the Mayo Clinic College of Medicine, who was not involved in the research. "The plant and vegetable based diet with fish and monosaturated fat are key components of this diet and have a positive impact in lowering breast cancer incidence."
Some breast cancer cells have receptors that are sensitive to the body's naturally occurring hormones. Receptor positive breast cancers are often responsive to hormone treatments. Receptive-negative cancers are not, which leaves patients with fewer options for treatment.
"I was most impressed by the significant reduction in the receptor negative breast cancer with adherence to the Mediterranean diet," Pruthi said. "This study is an important contribution to the efforts being studied to prevent (estrogen-receptor, progesterone-receptor)-negative breast cancer which is known to be more aggressive and higher risk of recurrence."
She noted that more than 250,000 women are diagnosed with breast cancer each year in the US. "Prevention studies are very important in potentially reducing the number of invasive breast cancer diagnosed in the US annually. "
Read more: http://www.cnn.com/2017/03/07/health/mediterranean-diet-breast-cancer-study-food/index.html