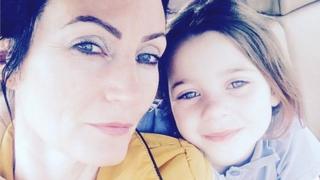 A firefighter and mother-of-five given three months to live is raising money for cancer treatment not available to her on the NHS.
Karen Land discovered she had breast cancer in October, near the end of her training with Nottinghamshire Fire and Rescue Service.
The day after she qualified she had surgery, but her condition is more serious than doctors first thought.
She hopes to have a relatively new treatment called immunotherapy.
It has been described as a "game-changer" but its use for Ms Land's type of cancer is still being trialled by the NHS and will cost thousands of pounds to have it privately.
'Something miraculous'
"I'm sort of thinking this is my only chance of not dying," said the 39-year-old, who lives and works in Retford.
"It's all happened so quickly. I'm still in shock that nine weeks ago I was as fit as a fiddle and now I've got three months to live."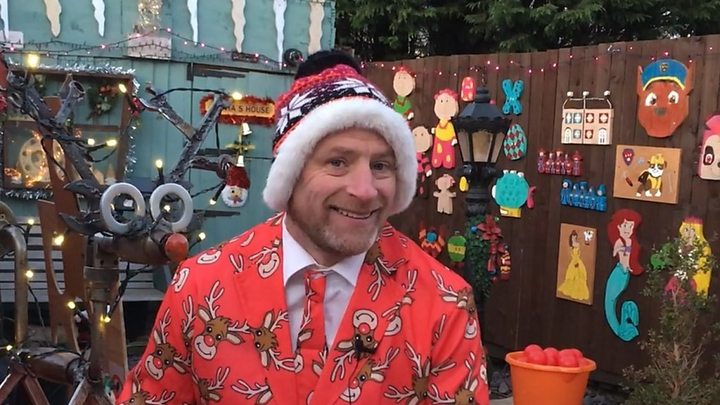 Ms Land's friend, Tony McManus, is asking visitors to his "winter wonderland" attraction in Retford to donate money to help pay for her treatment.
The teacher built a Santa's grotto in his back garden, complete with sleigh and Coca-Cola truck, in tribute to his mother who died of cancer.
"I would have done it anyway, even if it were a total stranger, but I know [Karen] and I know her children, and I'm a father myself," he said.
"We are doing whatever we can in the hope something miraculous can happen."
Families can book to visit Mr McManus's attraction on Facebook.
People can also donate to a JustGiving page, where Retford residents have donated thousands of pounds.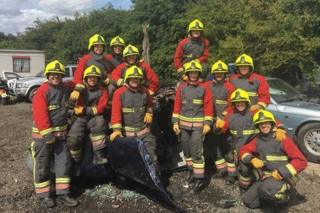 What is immunotherapy?
James Gallagher, BBC health and science reporter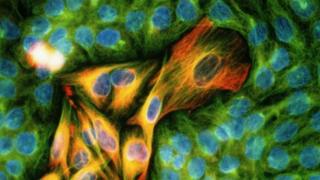 Immunotherapy uses the body's own immune system to fight off cancer.
Our immune system is like a police force, protecting us from diseases.
Normally our immune system spots and destroys faulty cells – like cancer ones – but sometimes these can escape detection and develop into tumours.
Instead of targeting the cancer cells themselves, as many traditional cancer drugs do, immunotherapy reawakens the immune system so it can "remember" the cancer and stop it in its tracks.
A number of immunotherapy treatments are already showing considerable promise.

Read more: http://www.bbc.co.uk/news/uk-england-nottinghamshire-42378825