A rabbi, a bishop and an imam are among converts or reverts who say a different religion from their upbringing put a name to beliefs they already held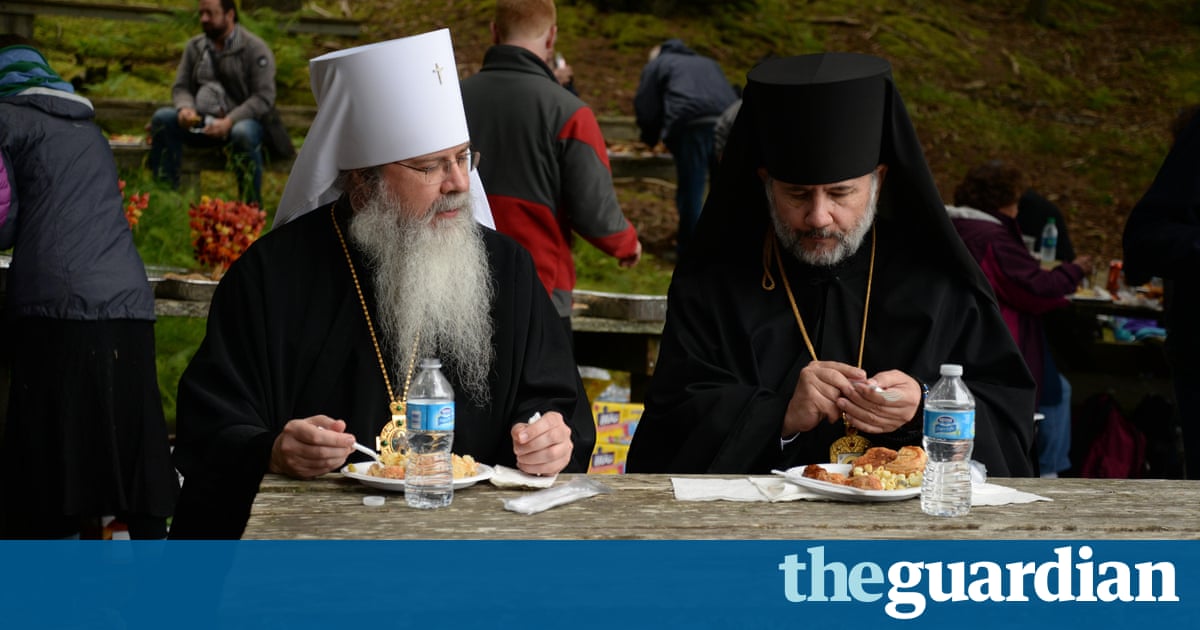 When her mother was diagnosed with breast cancer in 1997, the first thing Heidi Hoover thought to do was go to the synagogue and to pray the Mi Shebeirach the Jewish prayer for the sick.
That was the moment Hoover, the daughter of a Lutheran bishop, realized she was Jewish.
[Judaism] resonated with me in certain ways, where I was struggling with Christianity, said Hoover, who began attending services at a New York synagogue with her then boyfriend, now husband, after they graduated college. I had already wanted to be a rabbi before I ever decided I wanted to convert.
Hoover would go on to attend rabbinical school for nine years after her conversion to Judaism, becoming ordained in 2011. Today she is the rabbi at Temple Beth Emeth vOhr Progressive Shaari Zedek in Brooklyn.
Each religious convert has his or her own reasons for conversion perhaps the person studied a new faith in school, or wanted to marry someone from a different tradition. How devout a person is, of course, varies between individuals. However, among all converts there is a small group who went down a different path than most, ultimately becoming leaders spiritual or otherwise in their new communities.
I think the stereotype is that converts are always devout and excessive but there are many converts who are quite selective in how they engage with the religion, which is not surprising because this is how most believers tend to engage in religion in our postmodern context, Leon Moosavi, a sociologist at the University of Liverpool, wrote in an email. In this respect, my view is that converts are not really much different from lifelong believers, both of whom deal with similar questions about which routes they take in constructing their religious identity in the era when there is excessive choice and endless possibilities for experimentation.
Hoover said: Its not so much a question about how devout I was as a Christian. Its more that I might have been a devout Christian, but that didnt quite fit. It was like wearing a dress that was too small. So you can wear it, but its not quite comfortable. Its not quite right. Then when I put on Judaism, that was an outfit that fit the way it should.
That is how Hoover and others prefer to think of themselves: not as converts, but as individuals who found a belief system that made more sense, or put a name to beliefs they had already held. Hoover sometimes calls herself Jew by choice. Many people who came to Islam later in life prefer the term revert instead of convert.
Thats an interesting question, Tikhon Mollard, the metropolitan of the Orthodox church in America, said when asked what he thought of the word convert, and if he considers himself one. In a sense, yes, I converted from the Episcopal church to the Orthodox church. On that level, I could say Im a convert. But theres a lot of ways in which the life of being a Christian is an ongoing conversion and renewal. And in that sense, I am not a convert. Im just a human being who has gone through a lot of changes.
Metropolitan Tikhon is the leader of the countrys oldest and second-largest Orthodox Christian institution in the United States. He became an Orthodox Christian when he was 23 years old.
Theres no negative connotation to being a convert [in the Orthodox church], he said, adding that the majority of the bishops who make up the Orthodox church in Americas Holy Synod are converts to Orthodox Christianity themselves. In fact, its a positive thing, because its associated with the growth of the church, the fact that were evangelizing and bringing people into the church.
Isa Parada, an imam born to Roman Catholic immigrants to the United States from El Salvador, became a Muslim in 1996. He would go on to study Arabic and theology in Saudi Arabia. Today hes the spiritual leader of the countrys only Spanish-speaking mosque, in Houston.
Latino cultures are historically rooted in Roman Catholicism. Today, Parada goes by Isa, the Arabic name for Jesus.
For me, I started to realize a lot of Latinos, in general, didnt know about Islam, Parada said. I wanted to come back to the United States and educate my people about Islam, because so many of them are ill-informed or misinformed or dont know anything at all.
Colin Colby, who was raised Lutheran in Minnesota but came to Sikhism while in college in New Mexico, similarly aspires to organize a Sikh community in his home of Bozeman, Montana.
Colby learned about Sikhism through white teachers of Kundalini yoga, a controversial movement within Sikhism, but he later attended a more traditional gurdwara when he lived in Phoenix. Today he teaches Kundalini yoga and practices Sikhism privately.
Im sort of a closet Sikh for the most part, which is to say my practice here is mainly reading from the Guru Granth Sahib as regularly as I can and practicing the yoga that I think gets to a similar state, he said. My experience in Montana is that there isnt really a Sikh community, and while I aspire one day to try and start that, it is, in my mind, difficult terrain. Because I dont follow the five Ks [the five articles of faith that symbolize devotion to the Sikh faith], and I wasnt born into it.
Jay Kythe wasnt born into his new faith, either. Born to a Hindu family in New Orleans, Kythe became Roman Catholic in his early 20s while attending university in Indiana. He is now entering a monastery in Kansas, having spent several years as a priest in Minneapolis.
It was about a desire to share my new faith with others and make the faith come alive for people like it did for me, he said, adding jokingly that in the Catholic faith, theres sort of a sense that converts make better Catholics. They know the bridges they burned, and what they want, so they go for it.
It took his parents years to accept his journey to Catholicism, Kythe said. While he did not grow up in a necessarily spiritual home, he said his upbringing was closely tied to the culture and lifestyle of Hinduism. My mom never fully accepted it up until much later in her life.
When their family home in New Orleans was destroyed by Hurricane Katrina, Kythes parents became refugees. His parishs rectory in Minneapolis took them in.
They lived with me for that year, he recalled. They received the warmth and hospitality of my parishioners from day one. And that changed my mom quite a bit. That made her see me with new eyes.
He added: Since then, things were different. My parents would come to mass without even telling me sometimes. And that was a beautiful thing.
Read more: https://www.theguardian.com/world/2016/jul/10/religious-converts-become-clergy-judaism-sikh-christianity