Its a big year of small-screen goodbyes but what do fans want to see from the final episodes of their favorite shows?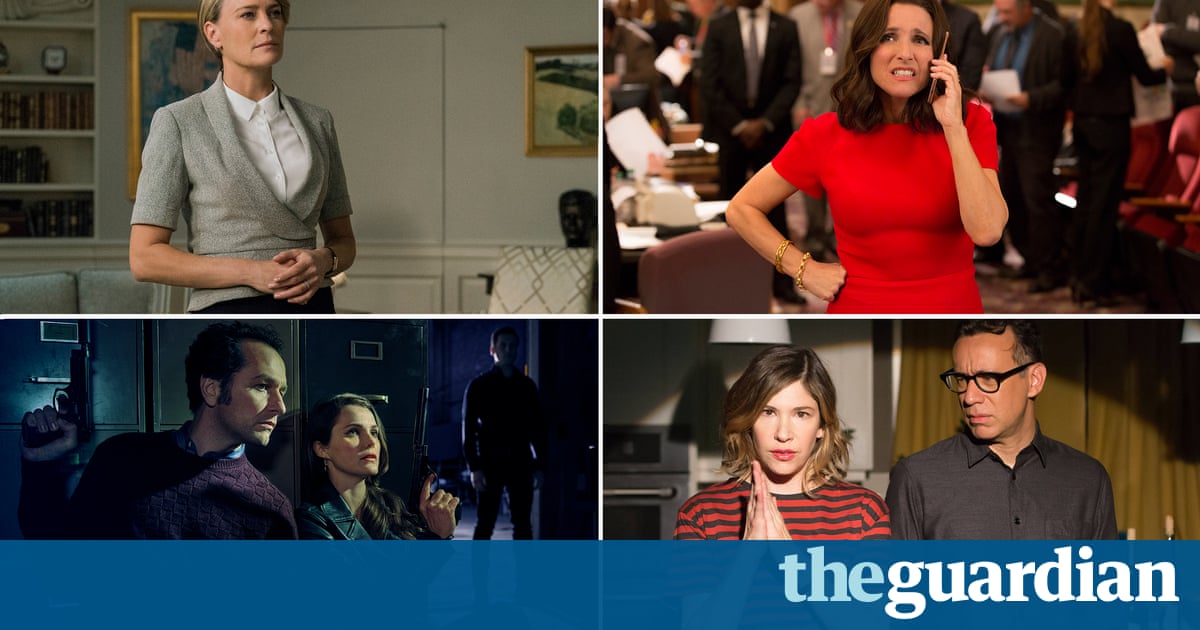 There is something strangely apropos about the group of shows that will be ending in 2018. Along with beloved comedies like Portlandia, Nashville and New Girl, series like Veep, The Americans, Scandal and House of Cards all of which involve the goings-on of the political caste and have, at some point or another, drawn comparisons to the current administration will debut their final seasons this year, at a cultural moment when the fecklessness of Selina Meyer and the dealings of Russian counterintelligence groups no longer defy imagination.
That the Trump administration contains echoes of both Veep and House of Cards is now an old adage, but both were some of the most zeitgeist-y shows of the era of Peak TV, and their departures leave a void. So, here are eight of the series concluding in 2018, some that are ending too soon and others well past expiration, and what to expect from their curtain calls.
Veep
Read more: https://www.theguardian.com/tv-and-radio/2018/jan/08/veep-house-of-cards-tv-shows-ending-in-2018