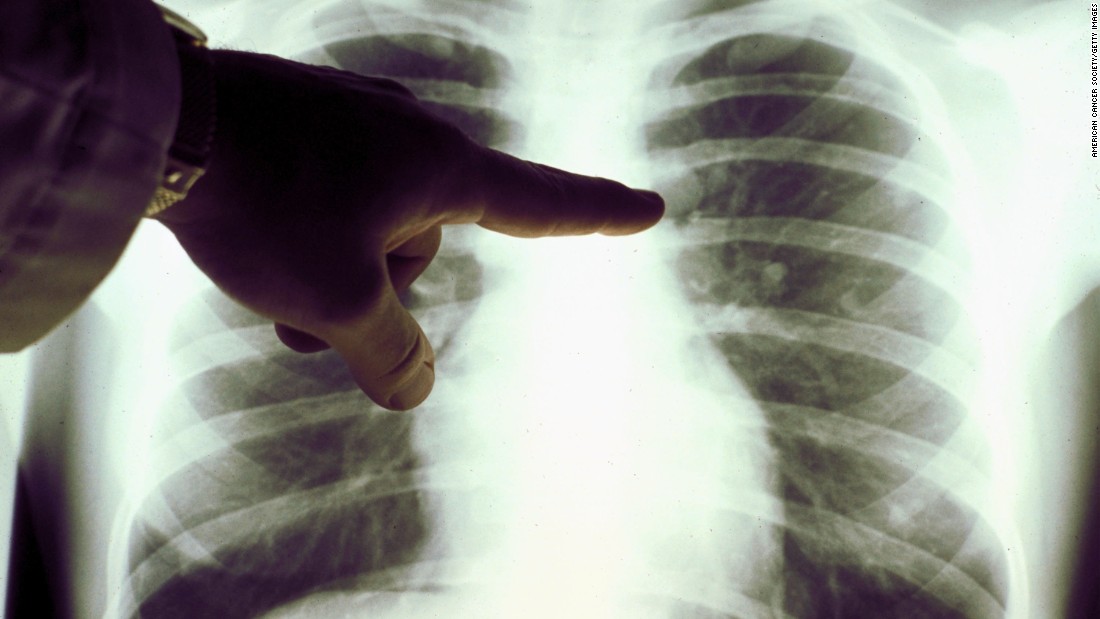 Ashley Rivas was 26 when she noticed she was getting tired earlier than usual on her runs. Over the next few years, the X-ray technician from Albuquerque, New Mexico, developed a persistent cough and wheezing, which her doctors attributed to exercise-induced asthma. She had other symptoms, too: weight loss, fever, and several bouts of pneumonia.
Still, when Rivas finally decided to perform a chest X-ray on herself, cancer was the last thing on her mind.
The image revealed a mass on her right lung that turned out to be a malignant tumor. Rivas was 32 and had never smoked a cigarette in her life. "I want people to know lung cancer can happen to anyone," she says.
Rivas has joined the American Lung Association's
Lung Force
campaign, to spread the word that her disease isn't just a smoker's affliction. "It's true that the majority of people with lung cancer have some history of tobacco use," says Lung Association spokesperson Andrea McKee, MD, the chair of radiation oncology at Lahey Hospital Medical Center in Burlington, Massachusetts. "Having said that, 15% of patients diagnosed with lung cancer have no history of tobacco use — and they may be quite young."
Dr. McKee is hopeful that rising awareness of lung cancer, and advances in screening will mean fewer late-stage diagnoses in the future — because catching the disease early can make all the difference.
Frida Orozco knows that fact first-hand. She was diagnosed with stage 2 in her late twenties, a few months after she developed a dry cough. "I started to feel a pain every time I coughed on the lower side of my ribs, and also on the left side of my chest, near the clavicle," she says. When Orozco came down with a fever, headaches, and dizziness, she went to an urgent care facility; a chest X-ray revealed the mass in her lung.
But today, the 30-year-old student at Borough of Manhattan Community College happily reports she has been in remission for a year and a half. "You can't even tell I've been through all of this," she says, "except for the scars."
So when should you get a lingering cough checked out? "To be safe, I would say that any cough that you're concerned about that's persisting beyond a few weeks, you should talk with your doctor," says Dr. McKee. "A cough shouldn't linger beyond two or three weeks."
If you suspect something is not right with your health, follow up, urges Rivas. "You know your body better than anybody," she says. "Push, because you're probably right. My pulmonologist told me that if I hadn't caught [my cancer] when I did, I would've died. And it was because of my persistence. I knew something was wrong, I kept pushing."
To learn more lung cancer, check out the American Lung Association's
Lung Force
campaign.
Read more: http://www.cnn.com/2016/12/08/health/lung-cancer-symptoms/index.html