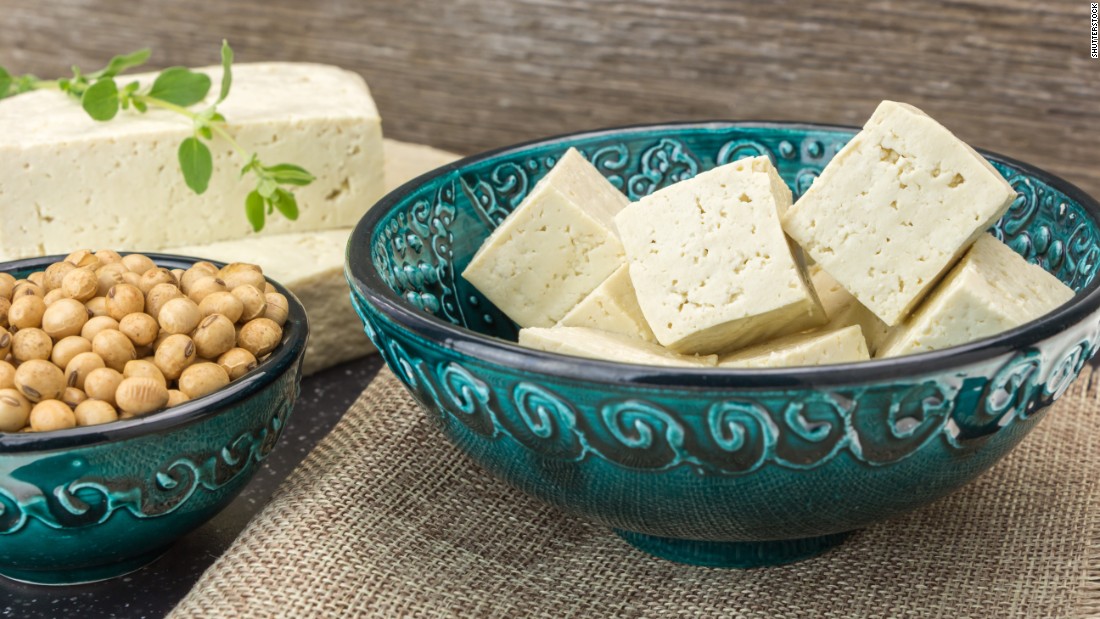 (CNN)Tofu or snafu? Soy has become a big component of a plant-based diet, but debates have raged for decades over whether soy really produces certain health benefits.
The study involved data on 6,235 American and Canadian women with breast cancer, including their diets, and cancer survival and death rates, between 1995 and 2015. The data came from the
Breast Cancer Family Registry
, an international database funded by the National Cancer Institute.
Zhang and her colleagues analyzed the data, taking a close look at each woman's diet and survival outcome, which were tracked over 113-month (or about 9.4-year) follow-up periods in the data.
The researchers controlled for other factors that might influence death rates, such as socioeconomic status, exercise, weight and habits such as smoking or drinking alcohol.
Then, the researchers sorted the women into four groups based on the amount of isoflavones they consumed through soy foods.
The researchers found that the women in the highest quartile — who consumed the most isoflavones, about a half to one serving a week — were 21% less likely to die compared with the lowest quartile over the nine-year period in which mortality data were measured.
"I would say this study is probably the strongest one that we have right now in North American women, showing that soy consumption in breast cancer patients is not only safe but also beneficial," Emory's Kucuk said.
"Previous studies were in Asian women in China, Japan and Korea," Kucuk said. "And one of the things that people criticizing soy will say is that, 'Oh, well, soy may prevent breast cancer in China and Japan because they eat it all their lives, but in the US, it may not prevent it because US women don't start eating it as a child, they may start it later, and this may not be beneficial.' Well, this study puts that argument to rest."
Kucuk added that more research is needed to investigate the impact of soy foods on public health.
"Where there is a great need is more clinical studies looking at both prevention of cancer, not just breast cancer but other cancers as well, and also one area that soy isoflavones can be beneficial is preventing the side effects of the cancer treatments we use, like chemotherapy, radiation therapy, hormone therapy," Kucuk said.
In his editorial, Kucuk noted that most Americans don't consume appreciable levels of soy foods, even though the US is the top soy producer in the world, producing about 40% of the global soy supply.
"Imagine in areas of low socioeconomic status where a lot of women have a high risk of breast cancer, especially African-American women, and, for example, there could be some large public health type of studies where people can be given vouchers to obtain soy milk or have soy products given to them at a discount or some kind of health policy," Kucuk said.
"Imagine, this could result in huge health care savings," he said. "So far, we know that soy foods are good, soy foods are safe, soy foods prevent breast cancer, and also improve treatment results and decrease mortality in breast cancer patients."
Read more: http://www.cnn.com/2017/03/07/health/soy-foods-history-cancer-where-do-we-stand-explainer/index.html